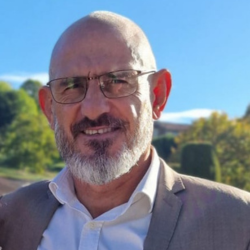 Serge SENAC
Polymer Additive Manufacturing Industrial Leader

Serge Senac is the leader of the Polymer Additive Manufacturing Multi Functional Team encompassing Manufacturing Engineering, Material & Processes, Design, Procurement, Quality Supply chain and closely collaborating with R&T as Customer of new AM technologies.
The main missions of the Team are:
● the qualification of the polymer AM technologies once they reached TRL6.
● the dissemination of those technologies via awareness and training.
● to support the Programs from finding opportunities until the full implementation.
● to anticipate future needs in terms of technology development.
He started his career in the aeronautical industry 37 years ago as an Engineer on structure and systems installation and joined Airbus in 2003. Since 2012, he has been involved in polymer Additive Manufacturing as Design expert and trainer before taking over his current rôle in 2020.