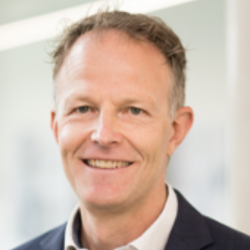 Thomas Weitlaner
SVP Sales Additive Manufacturing

Thomas Weitlaner is responsible for the ramp up of the Additive Manufacturing Business Unit within MT Aerospace, with a special focus on Business Development, Sales and Marketing. MT Aerospace is positioned as an End-to-end AM Contract Manufacturer for metal parts with decades of experience as tier 1 supplier in the space and aerospace industry, and now also diversifies the Additive Manufacturing activities to focus segments like Defence, Automotive, Motorsports and Energy. In this role Thomas Weitlaner supports customers from initial prototyping to (small) series production.
Before that he has been working for EOS since 2017 and led the Key Account Management for Aerospace and Energy and the global Additive Minds team. In that role he and his team were responsible for the development of industry-specific markets and the identification of future-oriented applications.
Prior to his job at EOS, he worked for Siemens for almost sixteen years in leading positions in the Product Lifecycle Management in the Siemens Logistics business and within the Siemens' management consulting unit.