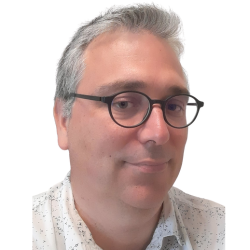 Thomas ANTON
Maintenance – Repair Engineering – DOA Designer

Mechanical engineer for Liebherr Aerospace Toulouse SAS since 2001, DOA designer since 2019.
Creator and coordinator of the Maintenance and Repair Engineering (MRE) group which is in charge of defining and certifying all repairs for bleed systems, Air-conditioning or pressurization products on Aircrafts or helicopters.
We are always trying to find alternative solutions to be able to recover functions, shapes and mechanical behavior on existing parts instead of replacing them by new ones. Our parts are mainly in aluminum alloy, stainless steel or Inconel.